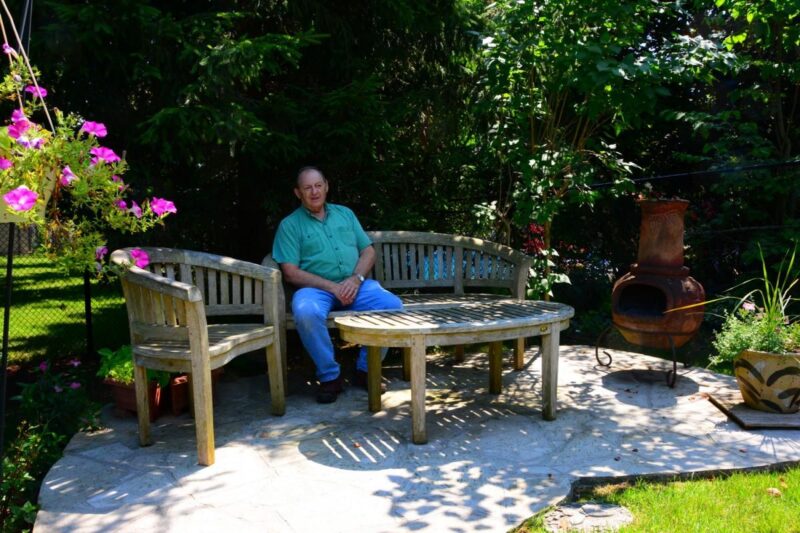 Tom Skinner tends a different garden than most gardeners. They grow flowers and shrubbery, bushes and trees. Tom tends a more spiritual garden, developing hearts, minds and souls.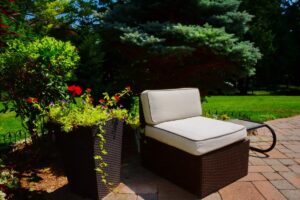 Tom is a bachelor, by fate, a widower, who lost his wife not long ago. One way he finds comfort and solace now is through his children and his grandchildren who visit and sit with him in his garden. There he gives them his love and caring to helping them to grow in his very special human garden.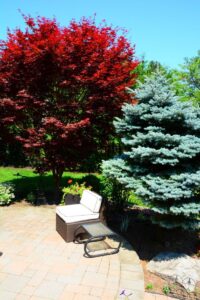 Anyone would find comfort in Tom's backyard garden: a place of refuge, of escape, an oasis of calm, peace and tranquillity. Tom's family finds comfort here too as he nurtures them and supports them there. As well, Tom's friends enjoy the garden for the same comforting reasons.
Tom has tended to his family garden for the many years, more so over the past couple of years since his wife passed away. He is a gentle man, one of optimism and positive outlook, maybe becoming more that way as the need was thrust upon him by his recent loss. His backyard is a place of escape for his family, a place where his children and his grandchildren come to find comfort by bonding with him and with each other.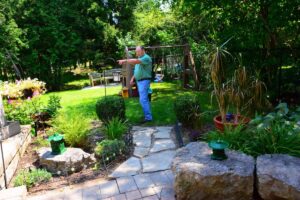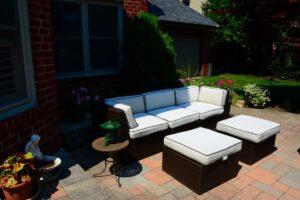 Tom's other garden is a reality too with its corners of comfort, seating areas where family members sit together blending hearts, souls, sorrow and love in communal comforting.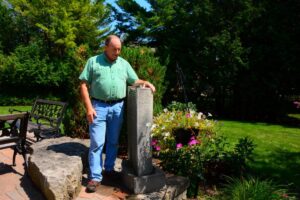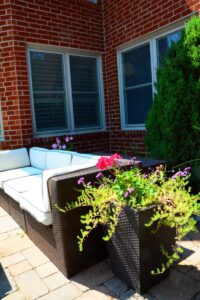 With three and four year old grandchildren and very young children of his own, teens, Tom continues to consolidate and nurture the familial bonds as all of the family deald with the grieving. He does this with modesty and humility, gently comforting every family member. They are fortunate to have such a patriarch with such a 'special green thumb,' aware of the need to strengthen their family bonds so challenged by the loss of someone so close.
Tom has two backyard gardens: the natural one has flowers, bushes, shrubbery, pines and even live bunnies and the family one which has grieving youngsters looking for reassurance and comfort at his supportive hands.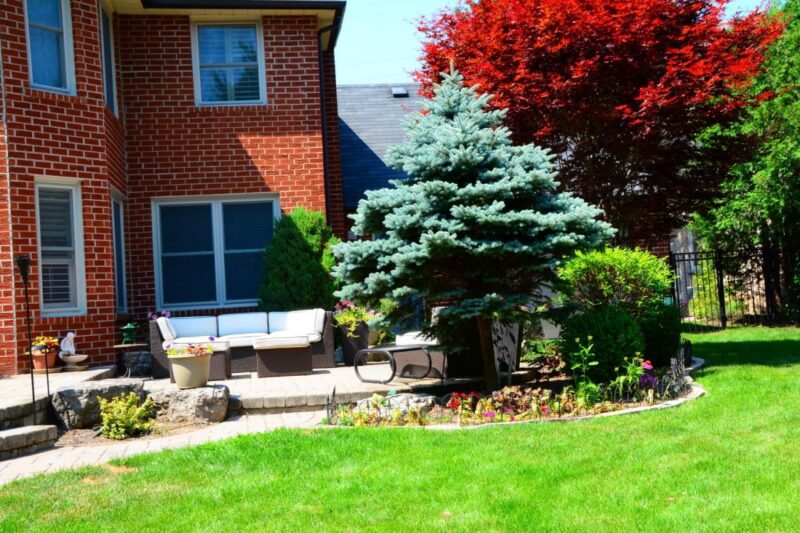 Almost like the flowers that eventually wilt away, the pain of loss wanes but it never disappears completely, so Tom continues his dedication of time in comforting his family around him. His garden has pockets of respite, of calm, of escape, escape from the trials and tribulations as experienced by all of us in this world. It is a garden that is far more than flowers and greenery; it is a spiritual resurrection, a soul's resuscitation and it isn't the garden that brings the comfort, it's the gardener. His garden soil helps mend broken hearts.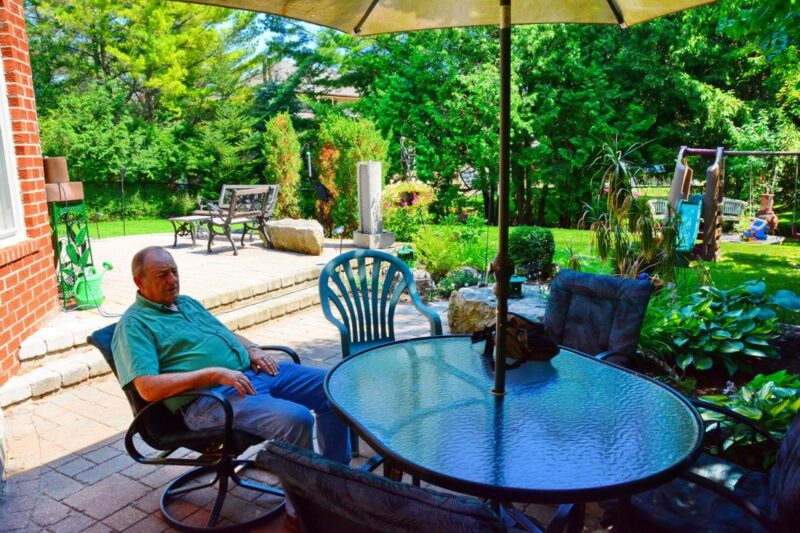 More beautiful gardens cannot be planted; visiting Tom's is relief, for the heart and the soul.